Benefits of Drinking Mocktail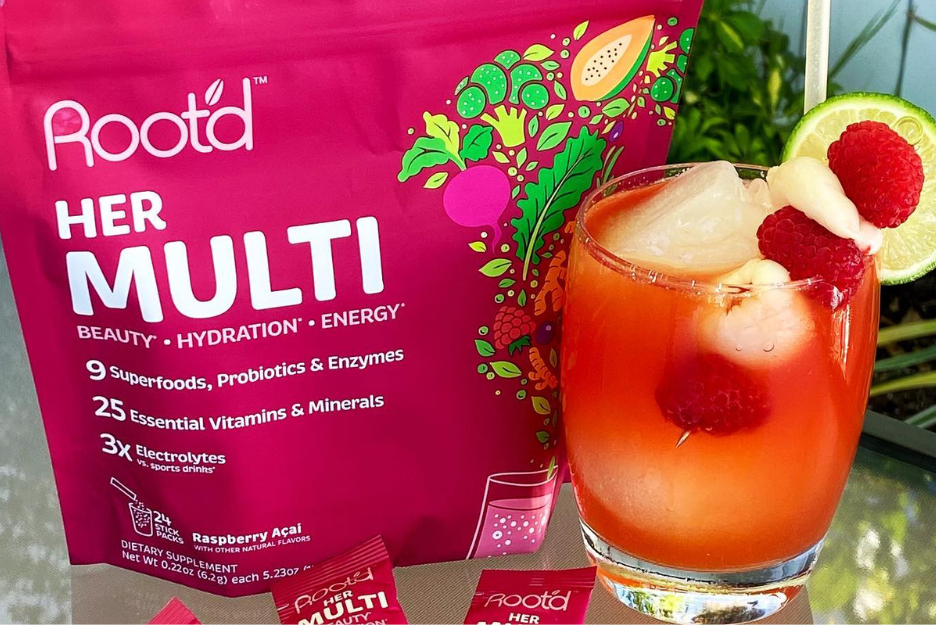 When the holidays roll around, it's hard to resist the urge to indulge in some festive beverages like cocktails. With so many holiday parties to attend, it's easy to get caught up in the excitement of the season and forget that you're trying to be healthy. However, if you're pregnant, recovering from an illness, or determined to stay sober, then it might be the perfect time to switch to delicious mocktails and reap the health benefits. 
Mocktails are perfect for any occasion where you want to stay sober but don't want to miss out on the fun. Mocktails allow you to lift your glass at the holiday party and enjoy the colorful flavors of a celebratory drink — without any of alcohol's adverse effects. 
What is a mocktail?
Mocktails (non-alcoholic cocktails) are drinks that often taste and look like traditional cocktails but without alcohol.  Making a mocktail is a perfect opportunity to explore using your creative juices to concoct new drinks bursting with nutrition and flavor. Instead of using liquor as an ingredient, you can mix juices, sodas, syrups, fruits, spices, and garnishes. You can also add powdered vitamins like Root'd MULTI for extra hydration and nutrition.  When these ingredients are mixed with the right proportion, you may achieve mocktails that mimic the taste of bourbon, gin, and other liquors. 
What Are the Benefits of Mocktails?
Mocktails make great additions to parties, holidays, and other special occasions. Mocktails also offer countless benefits compared to traditional alcoholic cocktails. Here are some of the few: 
1. Easy to make and inexpensive
The best part about mocktails is that they're inexpensive compared to cocktails. They are usually easy and quick to make. You just need a few healthy ingredients plus your creative juices to dress them up with delicious garnishes.  
Definitely a perfect option to save money, stay healthy, and have a blast at your party! 
2. Nutritious and Delicious

Drinking too much cocktails and other alcoholic beverages at once or over time takes a major toll on your body. These can potentially impact your liver, heart, brain, pancreas, and immune system. * Alcohol consumption may also increase your risk of developing malignancies, such as liver and breast cancer. * 
Torn between enjoying the party and staying healthy? Well, worry no more! Mocktails are the perfect way to cut calories and sugars without sacrificing taste. They can be made with fresh fruits, juices, herbs, electrolytes, and vitamin powder making them delicious and incredibly healthy. 
3. Won't affect your sleep, nor will give you hungover
The morning after a night out can be rough, but it doesn't have to be. That's right! No hangovers. No fuzzy-headedness. Just a delicious mocktail packed with vitamins and essential nutrients that will help you get a night of sound sleep and wake up feeling refreshed. * Unlike cocktails and alcoholic beverages, mocktails don't cause your body to produce excess cortisol, which causes your head to hurt in the morning. *
4. Keep you safe and sane
When you're drinking, you're not just taking in alcohol—you're also ingesting a whole host of chemicals that affect your brain and body. Alcohol can make you feel relaxed, but it can also impair judgment and decision-making skills, which means you might end up making decisions that you regret later. And if those decisions are dangerous or embarrassing? You'll have a rough time coping with the consequences. For example, according to the National Highway Traffic Safety Administration, more than 10,000 people lose their lives each year due to drunk driving.  
With mocktails, you don't have to worry the next day about your actions the night before. Mocktails contain vitamins and minerals that can calm you down and relax your body to help you sleep, unlike cocktails and alcoholic drinks that give you headaches and leave you hungover when you wake up in the morning. * 
5. Safe for Children and Pregnant Women
Mocktails are generally safe for pregnant women and kids as long as they're taken in moderation. The key is to avoid adding any sugar or artificial sweeteners to your mocktail; instead, try adding fresh fruit juice and prenatal powdered vitamins like Root'd MULTI for extra hydration and flavor.   
We know you're excited for a refreshing and nourishing drink, so we've listed Rootail recipes (Root'd-enhanced mocktails) that you can enjoy at home!  
Cheers to your health, 
The Root'd Team 
---