Low-Calorie and Sugar-Free Mocktails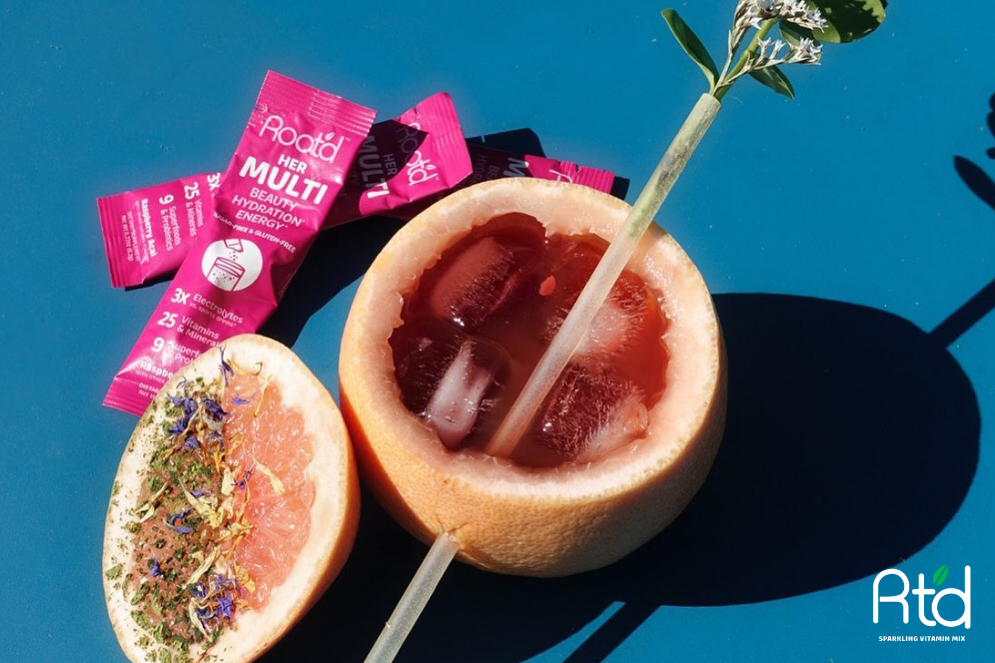 As we continue moving through the year, we all have a lot of celebrations to look forward to 🥂, especially towards the end of the year when we gear up for Thanksgiving and Christmas! Any celebration with family and friends can almost always include alcohol.  
While it's certainly tempting to indulge in sugary cocktails or alcoholic beverages, it's important to be mindful of our health. If you plan to cut down on calories and sugar, alcohol can quickly sabotage your best intentions.  
Fortunately, plenty of delicious and healthy mocktails will allow you to indulge without guilt. Whether you're looking for something sweet or flavorful, there's a healthy mocktail recipe out there for you. 
We've got a list of Rootail recipes (Root'd enhanced mocktails) that you can make and enjoy at home. The best part is that these refreshing and hydrating drinks are typically low in sugar and calories, so you can 'quench the thirst' without worrying about packing on the pounds. So go ahead and raise a glass to good health this holiday season! Cheers! 
---