Root'd Fruity Smoothie by @perri_fit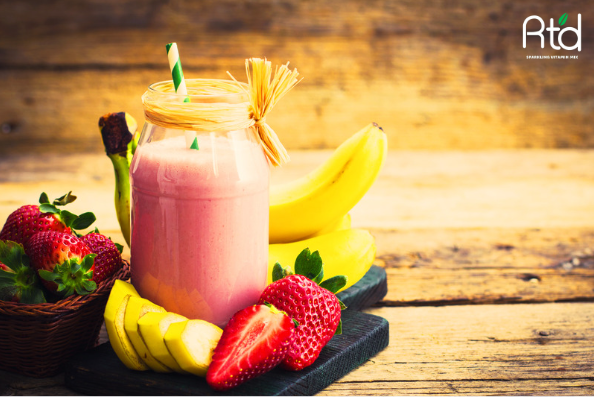 Root'd Fruity Smoothie by @perri_fit
After a long day of fasting, it's now time to reward yourself with a sweet treat. Yes, with something sweet and healthy, not sugary! The last thing you'd want is to overwhelm your digestive tract with something high in calories and sugar. A fruity smoothie is one of the best choices to break intermittent fasting.

We've got a low-calorie and sugar-free smoothie recipe that will surely satisfy your taste buds! 
Ingredients
Almond milk 
Coconut water 
Trader joe's frozen berries and pineapple 
Fresh banana 
Root'd multivitamin powder 
Organic beet root 
Steps
Combine all ingredients in a blender
Cover and blend until smooth.
Pour into a glass, then serve.
Got a favorite way to mix your Root'd? Share your pictures and ingredients with the community @roothealth! We'd love to hear from you! 
Cheers to your health, 
The Root'd Team
---