Root'd Non-Alcoholic Raspberry Painkiller by @melscraftcocktails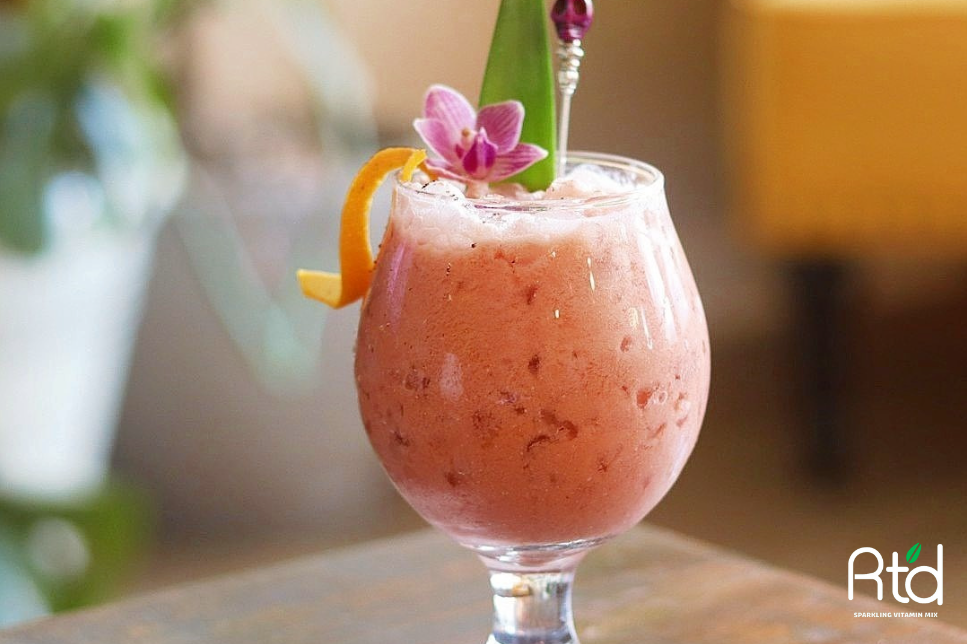 Root'd Non-Alcoholic Raspberry Painkiller by @melscraftcocktails
We all know that we're supposed to be drinking more water. And we also know that it's hard to get excited about water. You know what's great? Pineapple juice. But do you know what's even better? When you combine it with coconut cream and raspberry-hibiscus orange juice, add a splash of lime juice! 
It's a perfect drink for fellow mocktail lovers like us who want to have a little fun, just without the alcohol. The pineapple juice is rich in bromelain and vitamin C, which is incredible for your skin and immune system. Coconut cream contains healthy fats that will keep you feeling fuller longer. Raspberry-hibiscus orange juice is also high in vitamin C but has an added boost from the hibiscus flower's antioxidants. Lime juice gives it a refreshing kick that will leave your taste buds wanting more! 
 It's refreshing, invigorating, and energizing all at once. Plus, it looks super pretty in a glass so if you're feeling fancy this weekend, go ahead and make one up! 
Ingredients
1 packet

 

(any) Root'd 

MULTI

 

1 ½ oz pineapple juice

 

¾ oz coconut cream

 

½ oz 

@barmalade

 raspberry-hibiscus

 

½ oz orange juice

 

½ oz lime juice

 
Garnish (Optional)  
grated nutmeg, pineapple leaf, orange spiral, orchid.

 
Steps
Combine all ingredients in a shaker with ice.

 

Shake to chill and strain into a glass over crushed ice.

 

Garnish and enjoy!

 
Got a favorite way to mix your Root'd? Share your pictures and ingredients with the community @roothealth! We'd love to hear from you! 
Cheers to your health, 
The Root'd Team 
---