Root'd Raspberry Hydrating Mocktail by @mixshakestir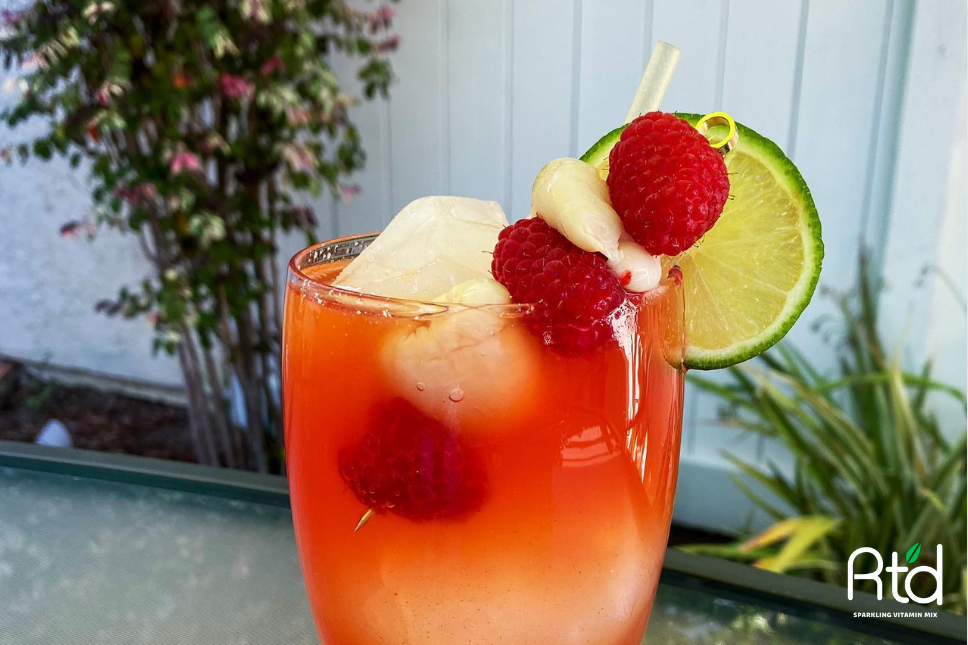 Root'd Raspberry Hydrating Mocktail by @mixshakestir
Hydration is key to a healthy body! Raspberry, coconut water, lychee syrup, and fresh lime juice may sound like an odd combination, but when mixed together in the right proportions, they create a mocktail that will have you feeling refreshed and hydrated. These fruits are rich in vitamin C, one of the most essential nutrients for healthy skin. Lychee syrup and coconut water also contain electrolytes that help replenish your body after a hard workout or a long day.  
You don't have to feel like you're missing out on the fun when you're not drinking alcohol. You can still enjoy a delicious drink that hydrates your body and gives you that healthy glow!  
Ingredients
1 Root'd packet

 

8 oz coconut water

 

1 oz lychee syrup

 

1 oz fresh lime juice

 
Steps
Shake gently over ice (it's a bit fizzy so be careful).

 

Strain into a glass over fresh ice

 

Garnish with fruit.

 

Serve and Enjoy!

 

Cheers!

 
Got a favorite way to mix your Root'd? Share your pictures and ingredients with the community @roothealth! We'd love to hear from you! 
Cheers to your health, 
The Root'd Team 
---