Root'd Watermelon Mocktail by @amandarunsaround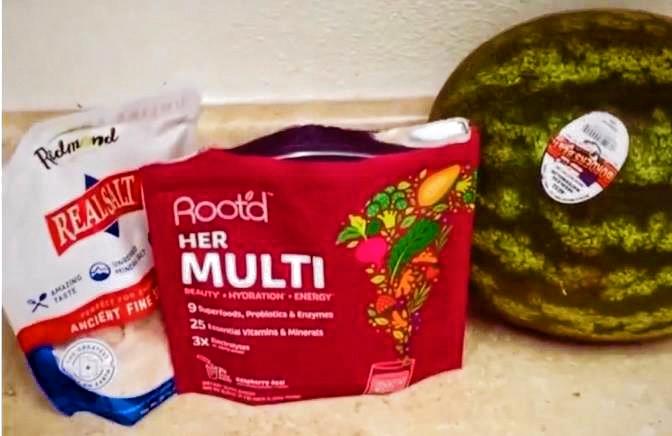 Looking to keep your skin glowing and hydrated this summer? This mouthwatering watermelon mocktail is the perfect go-to drink. With its refreshing taste, it's sure to cool you down and provide the nutrients necessary in the summertime.
The electrolytes help replenish lost electrolytes after a rigorous gym session or outdoor activity. It's hydrating, nourishing, and perfect for the season! A pinch of salt gives this thirst quencher its signature flavor twist, blending perfectly with the sweetness and juiciness of watermelon. It is rich in antioxidants and vitamins C perfect to protect you from harmful UV rays to keep your skin hydrated and glowing.
Ingredients
1 packet of @rootdhealth

 

raspberry and açaí electrolyte & vitamin supplement
Watermelon
a pinch of salt
Steps
Mix a packet of Root'd powder mix and watermelon in a blender

Add a pinch of salt

Serve and enjoy!
Got a favorite way to mix your Root'd? Share your pictures and ingredients with the community @roothealth! We'd love to hear from you! 
Cheers to your health, 
The Root'd Team 
---