5 Questions to Ask Your Doctor Before (or after) Becoming Pregnant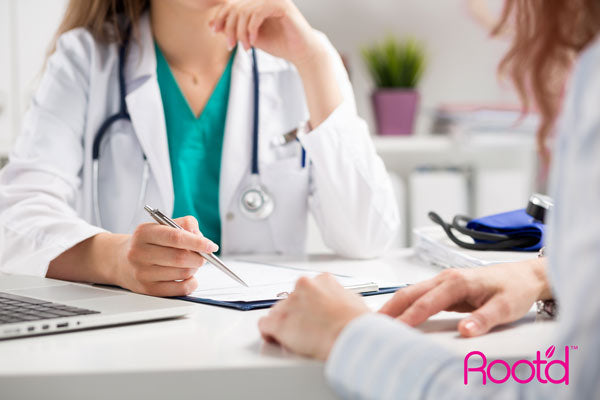 Deciding to start or expand your family is one of the most exciting times in your life! It can also be one of the most nerve-racking. That's why it's so essential to confirm you're properly caring for your health before you become pregnant to both settle those nerves, and ensure you're building the right foundation for both you and for your future baby.
This is called Preconception Care, and talking with your doctor is one of the best ways to check for any potential risks or medical issues you may have before getting pregnant.
Before you begin, you should start by setting a "Preconception appointment" with your doctor.
What Will My Doctor Review with Me During My Preconception Visit?
During your preconception appointment, your doctor should discuss histories related to medical, surgical, family (of both you and future dad), and reproductive histories. She/He should also talk about your diet & exercise, alcohol & caffeine consumption (or other drugs/stimulants), along with any medications or supplements you may be taking.
It's crucial to be as honest as you can during this time, and if your doctor doesn't ask about these topics, you should!
Your preconception visit is really the perfect time to ask your doctor anything that may be on your mind. Whether it's health concerns, past histories, sex, diet, or prenatal vitamins, this visit is all about you and your health.  
It's so much about you, that it's worth saying again. Preconception Care is all about you, and your doctor is on your side to help you give birth to a beautiful baby.
What should I Ask About During My Visit?
To help you in your prenatal discussion
We've included the below downloadable guide about Rootd Prenatal Vitamin, which will help you in your conversations with your doctor about prenatal in general (not just ours).


Remember, this appointment is ALL ABOUT YOU, so take a deep breath and get ready for one of the most exciting journeys of your life.
Congratulations!!
---